RAD



RAD support preview - The game will be on line soon...
iso CD download - PDF CD cover - Tutorials & Manuals
Made with Blender 2.4




RAD Main sphere components






RAD front view - CD cover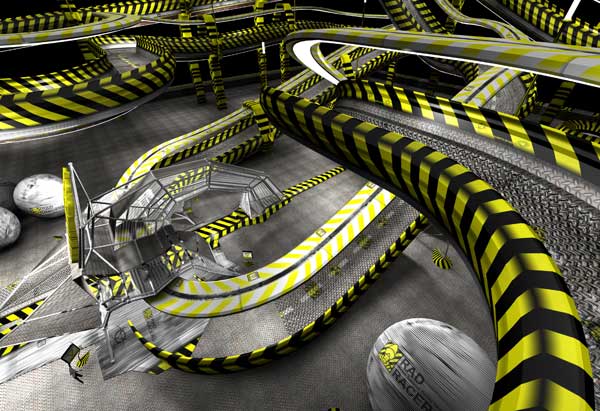 RAD top view of entrance





Big RAD curve





RAD sphere ready for action in W direction








Inside view of RAD road





Main entrance back view






1/4 RAD sphere analisys



RAD 4 direction


RAD sphere movements


Simple rules of the game:

"Move the magneto sphere inside the maze. Use W, A, D, Z keys to activate
the 4 electromagnets inside the sphere. You can follow it
using mouse and arrow keys. The electromagnets attracts the
sphere to the iron floor, once passed the stall position it will rotate
until you activate the next right electromagnets to stabilize the trajectory."






RAD sphere engine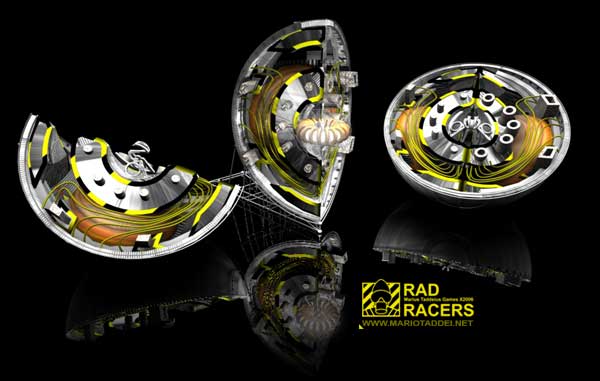 RAD sphere






RAD sphere - 3d model and textures






RAD bridges support - 3d model and textures






RAD main trak - 3d model and textures









RAD CD box, Cd, Manual & RAD model toy



The game will be on line soon...

iso CD download - PDF CD cover
Tutorials & Manuals

Made with Blender 2.4